_____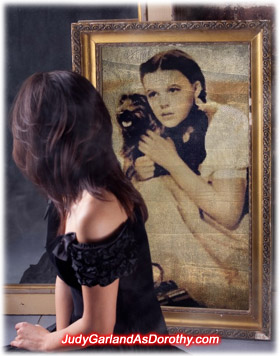 Hello and welcome to our website.

JudyGarlandAsDorothy.com was launched in June 2011, and we are dedicated to providing you with the best information, pictures, music and resources about Judy Garland as Dorothy.

This site is for everyone, from casual fans, to those researching for a school project, to serious fans interested in getting involved with the online fan clubs, and also to those who have never heard of Judy Garland but wondered who is that adorable and talented young girl who played the part of "Dorothy" in the classic 1939 MGM movie, The Wizard of Oz.

We hope you enjoy every bit of what you learn about Judy Garland as Dorothy while you browse our website, and please make yourself at home. After all, "there's no place like home."

Please add your comments to our Guestbook, in memory and celebration of a wonderful actress and singer.
_____